Pradhan Mantri Kaushal Vikas Yojana (PMKVY)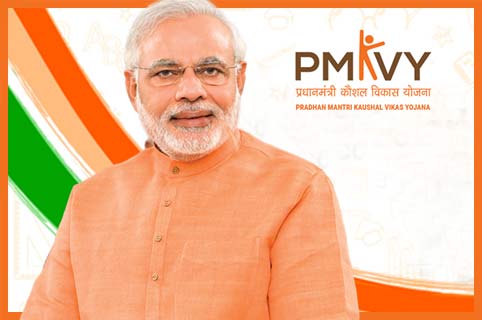 NSDC (National Skill National Skill Development Corporation) under Indian government has launched Pradhan Mantri Kaushal Vikas Yojana (PMKVY) with an objective of making India the skill capital of the world.
The Mission has been developed to create convergence across sectors and States in terms of skill training activities. It has been implemented by Ministry of Skill Development and Entrepreneurship (MSDE). This would be done by providing training to the country's youth on various job specific skills.
The National Skill Development Corporation, (NSDC) is a one of its kind, Public Private Partnership in India, under the Ministry of Skill Development & Entrepreneurship. It aims to promote skill development by catalyzing creation of large, quality, for-profit vocational institutions.
Partnership venture with
PMKVY
Under the Government of India's PMKVY scheme, iLEAD aims to offer over 11 skill development courses in their above 7 centres, and therefore provide quality vocational training to Indian youth. iLEAD is offering you industry relevant skill training and placement assistance Government certification would be provided to trainees on successful completion.
These will help them with placement assistance in the times ahead.